Skeisnesset cultural heritage trail and walking trails
If you follow the road north from Herlaugshaugen and Skei, you will come to Skeisnesset. Here, prepared trails wind their way through the coastal heathland, between burial mounds and viewpoints.
In fact, there are 5 walking trails here and more than 20 information signs. Among other things, you will find traces of humans dating back to the Stone Age and right up to the present day, including Stone Age settlement sites and impressive burial sites covered with heaps of stones, geological trails, family trails, rich plant life and an open stone cottage.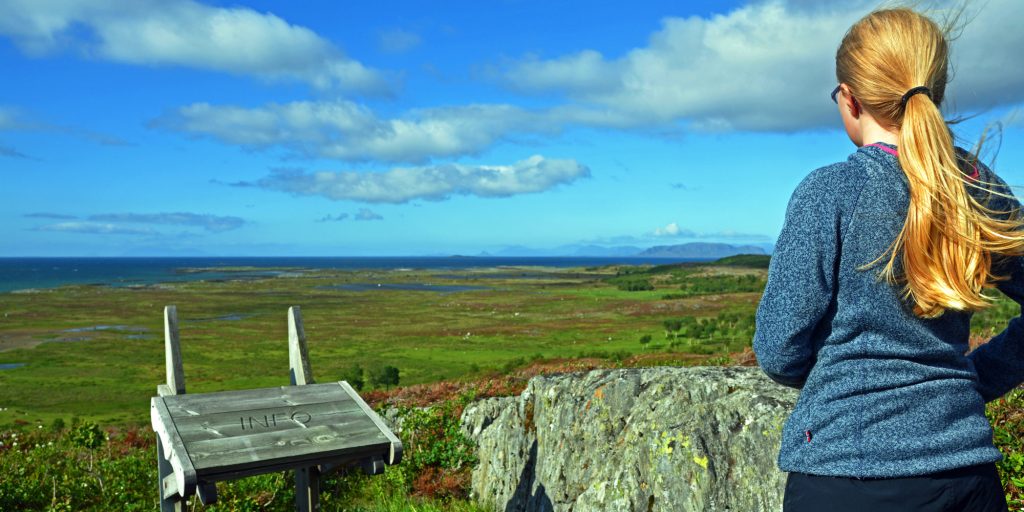 Ivarshallaren – hike to viewpoint at Skeisnesset
From Ivarshallaren, you get a panoramic view of the shipping lane, the Helgeland islands and the bird conservation areas to the north and west; Skeisnesset, Leknesøyene, Hortavær and Sklinna.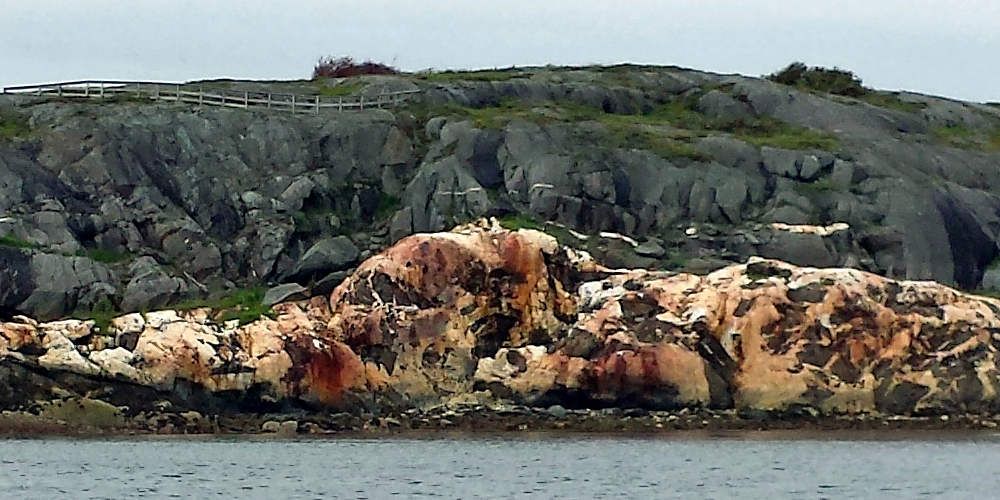 Bukkatalgen
Bukkatalgen gets its name from an old fairy tale that explains why the rocky slope along the shoreline here is completely white. Bukkatalgen and its bright white colouring have long served as a landmark along the shipping lane, and is well known to seafarers. This spot gives you a view of the Leka Fjord at close proximity.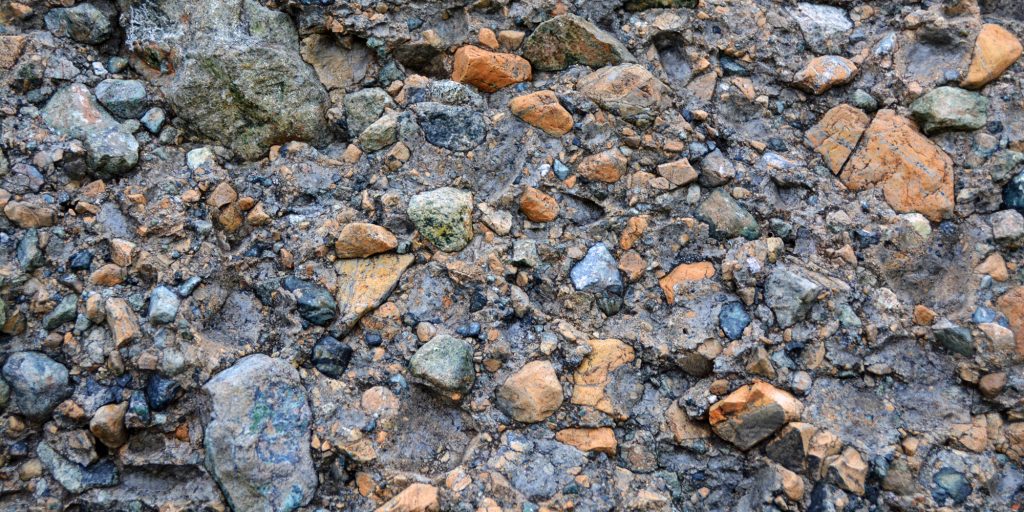 Geology Trail
Vandring nær strandkanten med informasjon om spennende geologiske fenomener på Leka. Følg veien ned til Våttviksletta. Herfra er løypa merket med hvite små piler, og følger svabergene rundt Våttvikodden og nordover til Vardvika. Fra Vardevika kan du følge umerket sti ved klippene videre til Bukkatalgen.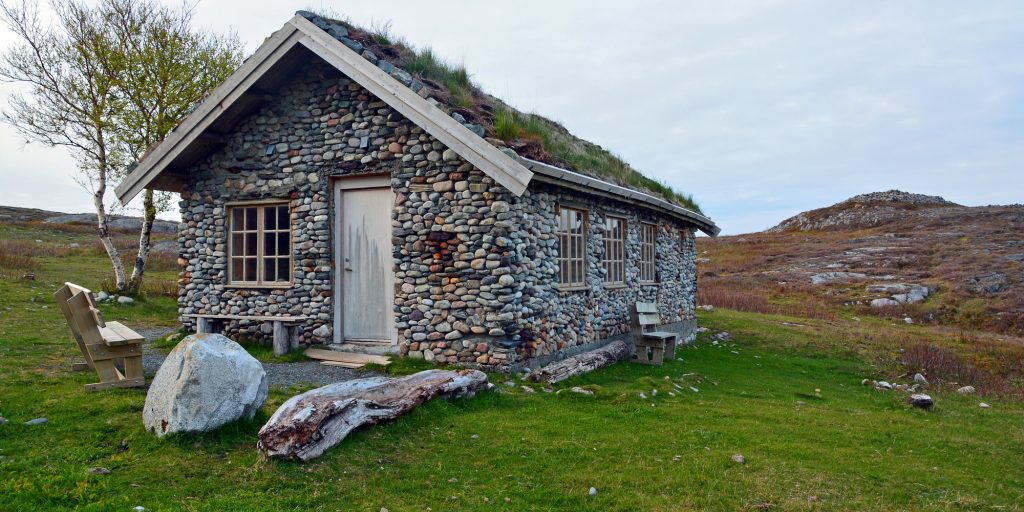 Family Trail
The Family Trail is a round-trip on a gravel road in easy terrain. Short side-trip to the Stone Cottage and shoreline at is recommended. Here you can enjoy your lunch pack and go on a treasure hunt along the pebble beach.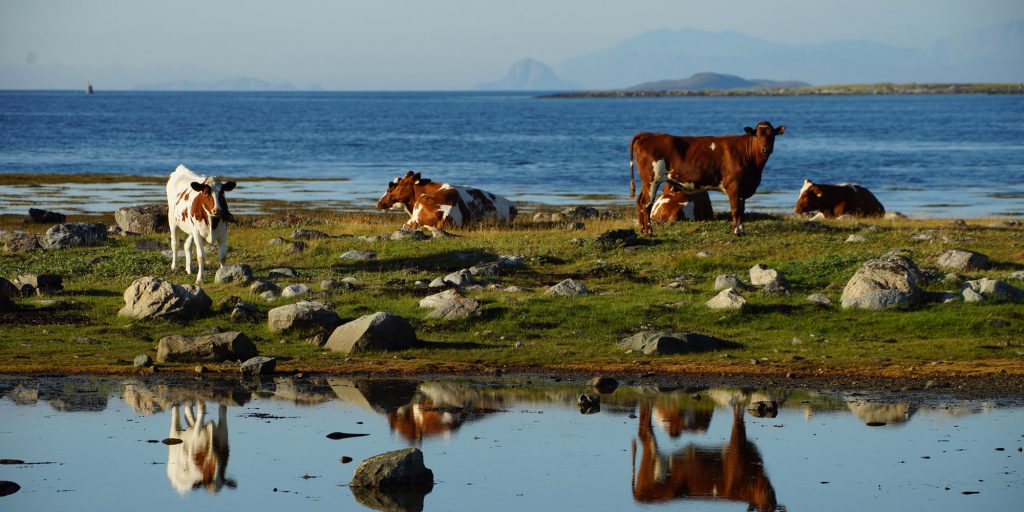 Nessodden from Våttvika
Hiking route across heath-clad hilltops to the picturesque grassy meadow at Nessodden, also called Lekaskagen, where the Leka Fjord meets Røingen and the Atlantic Ocean.