Accommodation
Leka offer various types of accommodation. Perhaps most special are the stone cabins at Leka Motel and Camping. Simple accommodation, but both fascinating and with a great view. There are no traditional hotels on Leka, but both Leka Motell and Camping and Leka Brygge offer accommodation in ready-made rooms and cleaning included.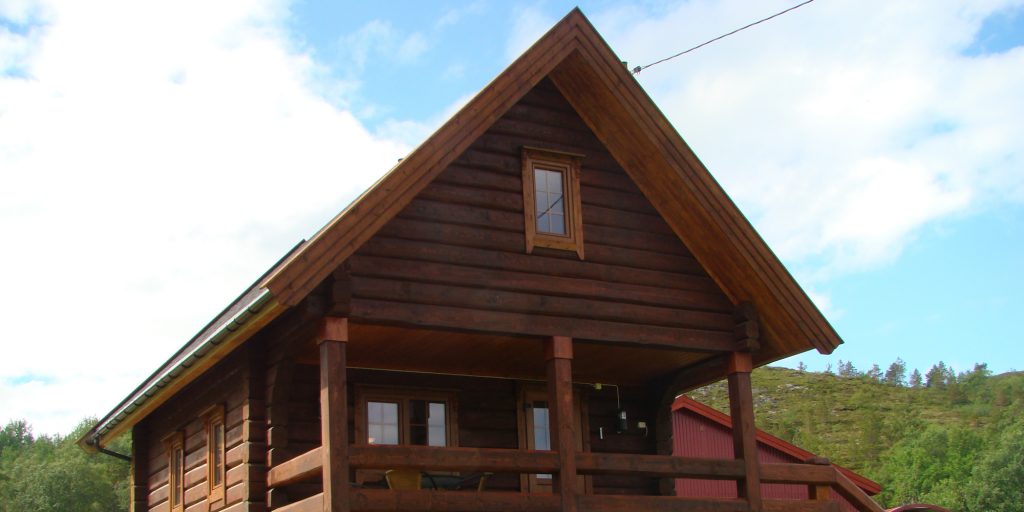 Øvergården
Ola-Han's Cabin is a newly built log cabin. It has 2 bedrooms with sleeping for a total of 9 guests.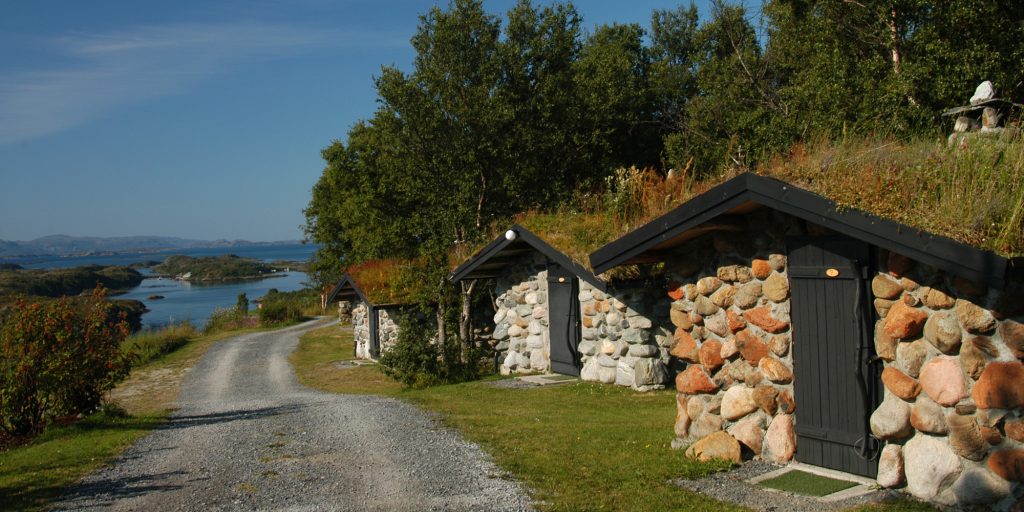 Leka Motell og Camping
Stone cottages and caravan spaces with panoramic views. Motel rooms and high standard family apartments. Spacious rental boats with windshields and roofs (15-230 HP 4-stroke outboard motors).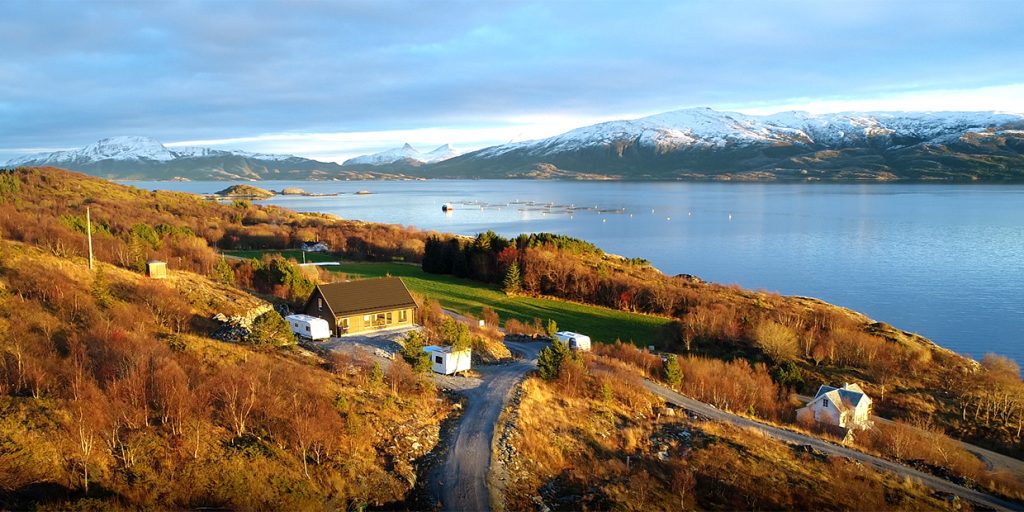 Leka Hytte
Leka Hytter offers accommodation in large and modern high-standard cabins at Leka island on the Namdal coast near Rørvik.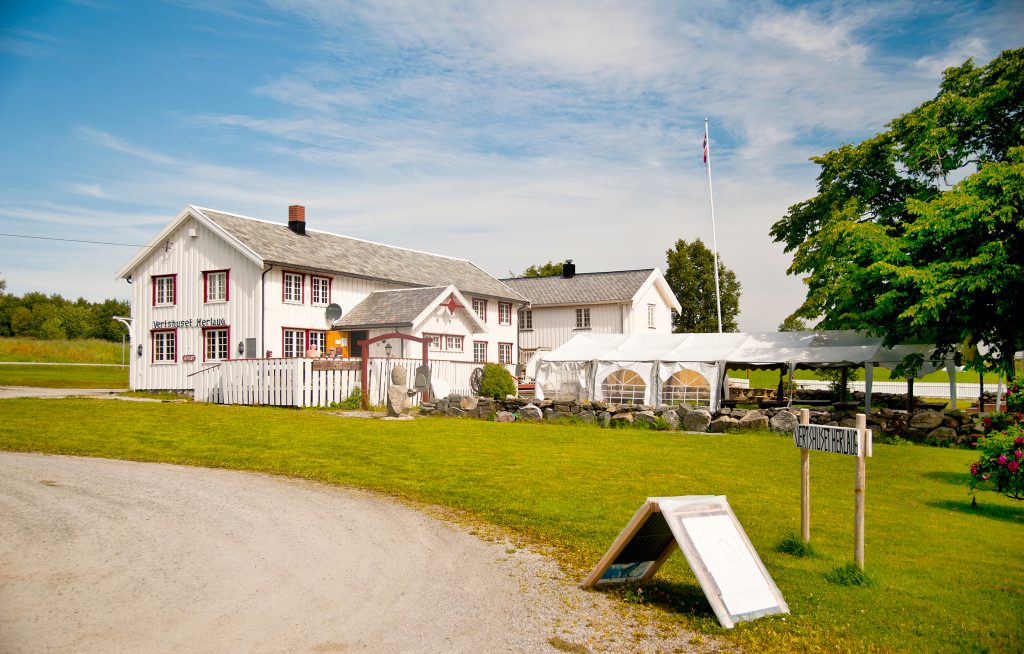 Vertshuset Herlaug
Two houses for rent with living room and kitchen, bathroom and five bedrooms (total of eight beds). Centrally located just above the harbor with fantastic ocean view. Self catering. Boatrental.
(Airbnb is not in this list, go to Airbnb.no and search for "Leka" as location)
| Navn/Name | Telefon/Phone | Epost/Email - www | Type overnatting/ Acc. | Detaljer/Details |
| --- | --- | --- | --- | --- |
| Leka motell og camping | 90 56 89 97 | https://www.leka-camp.no/ | Camping & rom/rooms. | Båtutleie, Steinsenter |
| Leka Brygge | 90 97 64 60 | https://lekabrygge.no/ | Leiligheter / apartments | Sykkelutlkeie, kajakkleie, båtutleie. |
| Leka Sjøfiske | 92 23 51 32 | Mer informasjon | Feriehus / Cottages and Holiday houses | Båtutleie. |
| Leka Hytte | 913 43 873 | https://www.lekahytte.no/ | Hytter / Cabins | |
| Slipen – Gutvik | 74 40 17 17 | Online booking | Hytter / Cabins & Camping | |
| Øvergården | 932 57 578 | http://www.overgarden.no/ | Tømmerhytte / Timber cabin. | Gårdsferie / Farm-holiday |
| Leka Utleie | 951 08 052 | ko-hakke@online.no | | |
| Rossvikvågen hyttefelt – Gutvik | 90659255 | | | |
| Retrohus Leka - Solsem | 90 85 46 42/95 84 7 383 | | | |