On Leka, everything is easily accessible regardless of whether you are driving, biking or on foot. If you arrive by car and only have a few hours to spend here, you should drive around the island and make brief stops along the way. We have made a special guide for you. If you have plenty of time, there are about 50 waymarked trails waiting for you to enjoy them. The round-trip bike tour around Leka is one of the absolute highlights along the Namdal Coast – so have a nice trip  !!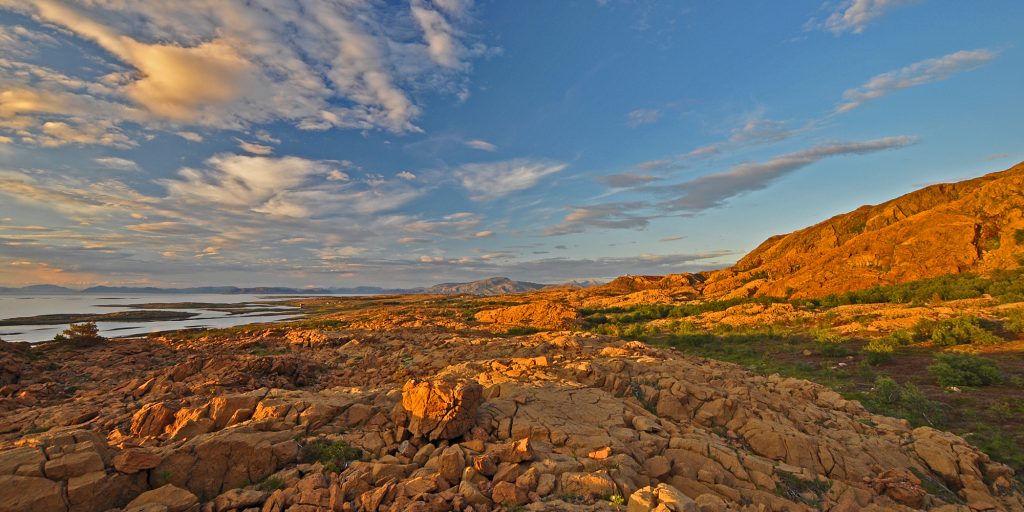 Join us on a journey into the Earth's interior
400 million years ago, the oceanic crust was forced onto land where you are now standing and seeing it all as mountains and rocky terrain in hues of granite grey, red and yellow. It is no wonder that Leka was designated as Norway's geological national monument.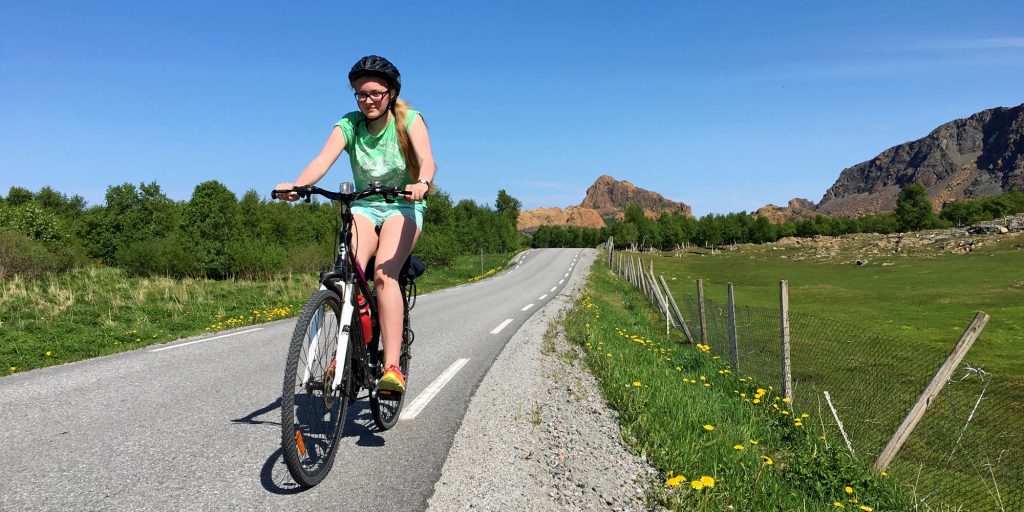 Biking on Leka
The round-trip bike tour on Leka is only 28 km (from the harbour), and is perhaps the best way to experience the island. You can stop along the way and experience one of Norway's most distinctive landscapes.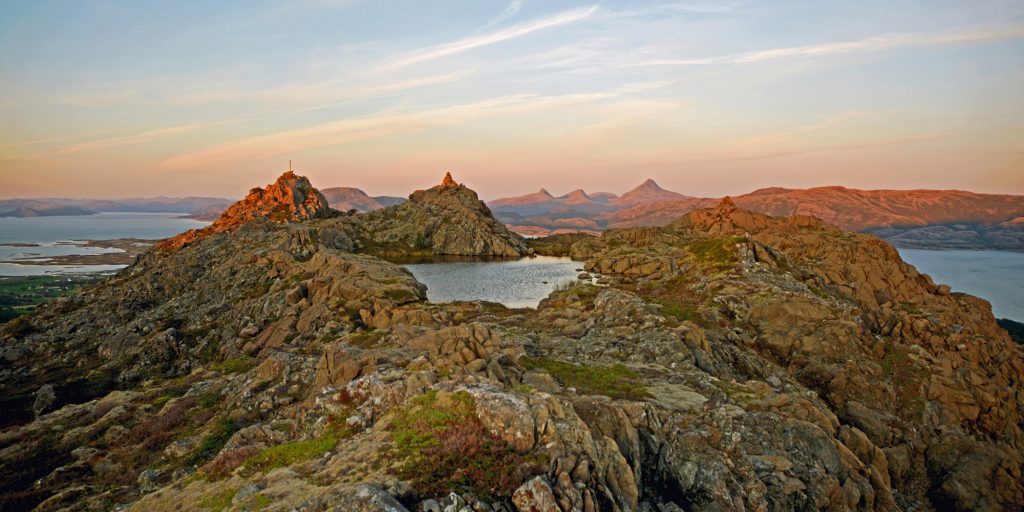 Walking tours on Leka
Leka is a paradise for people fond of hiking and "rock crazy" visitors ! You can choose among 50 trails, depending on your time, desire and physical shape. Use our planning map and trail overview to select your preferred route and find parking and the route's starting point.