You pass through farmlands and lush areas on the island's hospitable eastern side. Past Solsem, the landscape becomes more open and barren, and you get a look at the colourful mountains for which Leka is known.
It is nice to stop and take a side-trip from the main road both while biking or on foot – the impressions become even more intense. You can choose among many hiking trails. From the rest area at Steinstind, you get a splendid view toward the Helgeland islands and the coastal ocean. The best times to experience this is at sunset or sunrise. The outer side of Leka takes on magical colours in the evening light.
Stop along the way:
It is possible to make multiple stops along the way; you reach the first stop after just a couple of kilometres: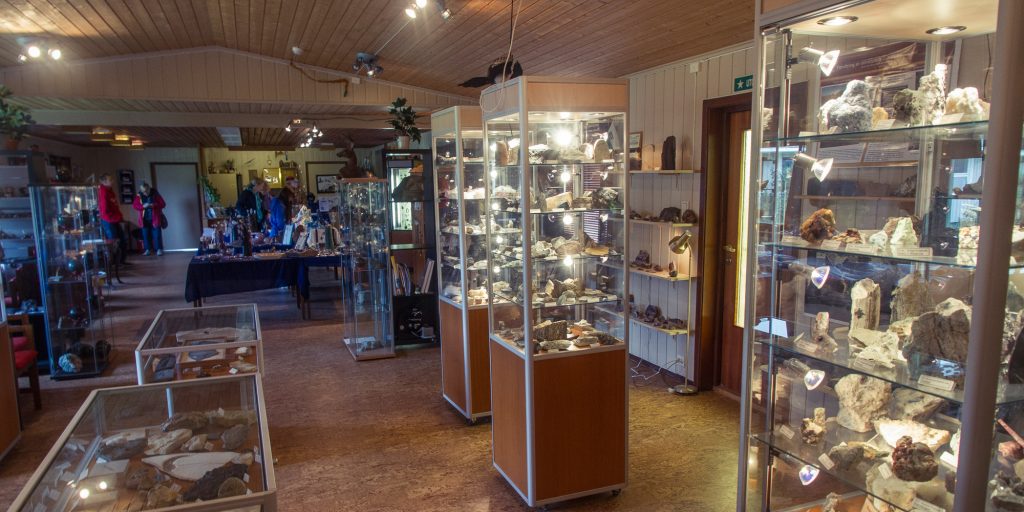 Leka steinsenter
The "stone" centre at Leka Motel and Camping has an exhibition presenting the formation of Leka and its geological structure. Free admission. Gift shop selling souvenirs, jewellery, rocks, minerals and fossils from around the world.
A nice way to finish off your tour!
There are two places at which you can dine at the start/finish of this route. Treat yourself to a nice meal as a way to finish off your tour: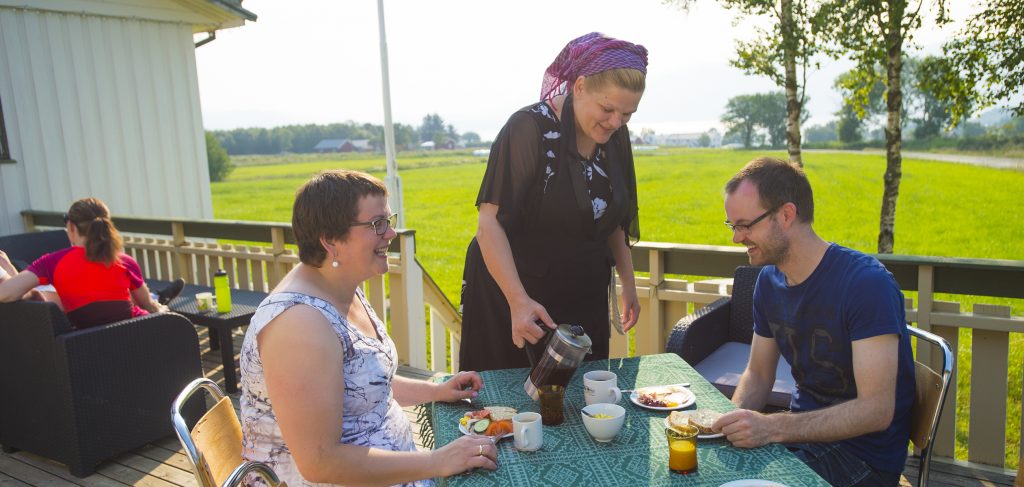 Lekamøya eatery/restaurant
Lekamøya Restaurant is a cafe / restaurant / catering offering local and traditional dishes. Welcome into a distinctive and homely environment. Free wireless internet for our guests. Bike rental is available.