Lekamøya Spiseri (Restaurant)) is located close to the ferrylanding at Leka. Men's, Women's, Tandem, and Children's bikes. Included in rental is helmet, pump, tools.
The Leka Round-trip Bike Tour is a great experience.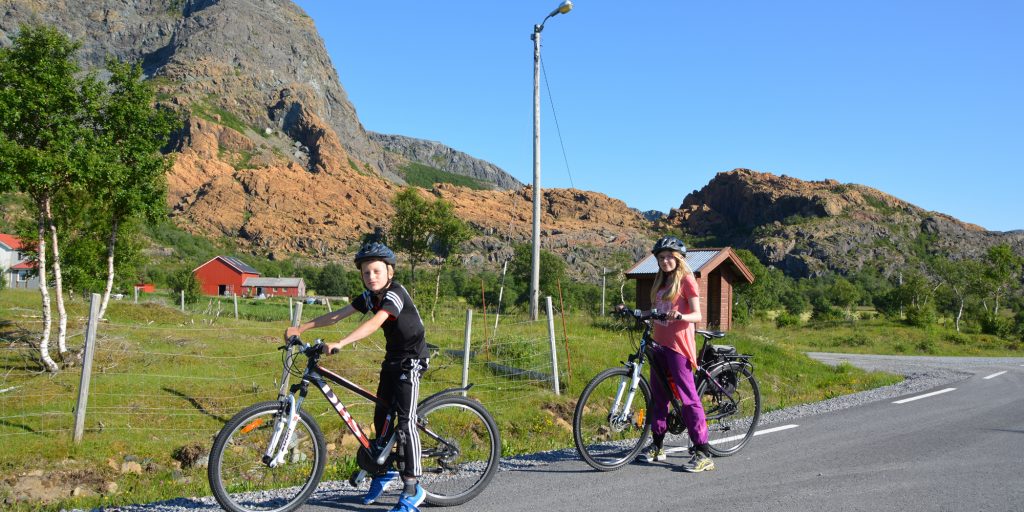 Leka Round-trip Bike Tour
Leka Round-trip is basically a 26-kilometre route full of non-stop sites and experiences. The route follows the asphalted – and occasionally very narrow – county road going around the island. The starting point is at Husby, 2 km from Skeishavna Harbour.