The first Nordic cave paintings were discovered on 3 May 1912 in Solsem Cave. An excavation performed shortly afterwards by Theodor Petersen, an archaeologist from Trondheim, unearthed a few tools, many animal and some human bones near the 21 painted figures which he recorded, and further out in the cave. Paintings are only known from ten caves north of France and west of the Ural Mountains, all of them along the Norwegian coast from Namdalen to Lofoten.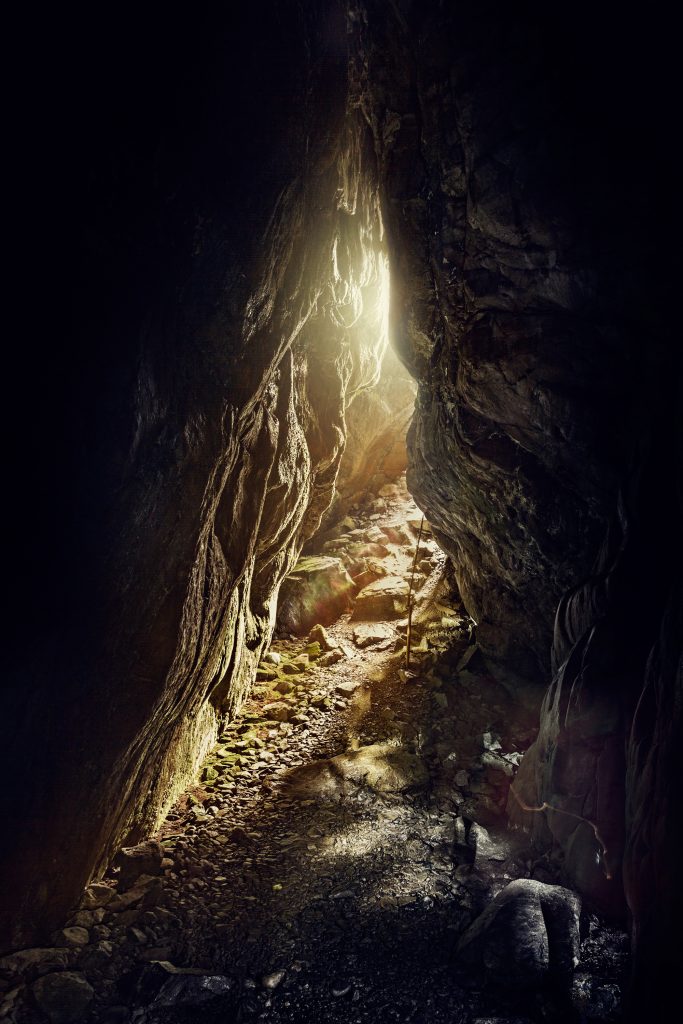 Many cultures around the world used caves and fissures in mountains to perform sacrifices to the influential Mother Earth to ensure fertility and good crops. The caves were also admirable venues for religious ceremonies because the human senses are especially sensitive there.
Because cave paintings are rare and extremely vulnerable forms of rock art, Solsem Cave can only be visited under the watchful eye of a guide. The steep entrance has steps and a rope handrail. The path up to the cave is in rough terrain, and is unsuitable for disabled people. You follow the path and visit the cave at your own risk and responsibility. A guided trip takes 1-1½ hours.
Please note: Due to safety hazards there will be no guided tours to the Solsem cave this summer.