Dining at Leka
On the way up from the ferry landing, you come upon the Lekamøy Spiseri (eatery).  The restaurant serve lunch and dinner during the summer season, and per advanced reservations for groups.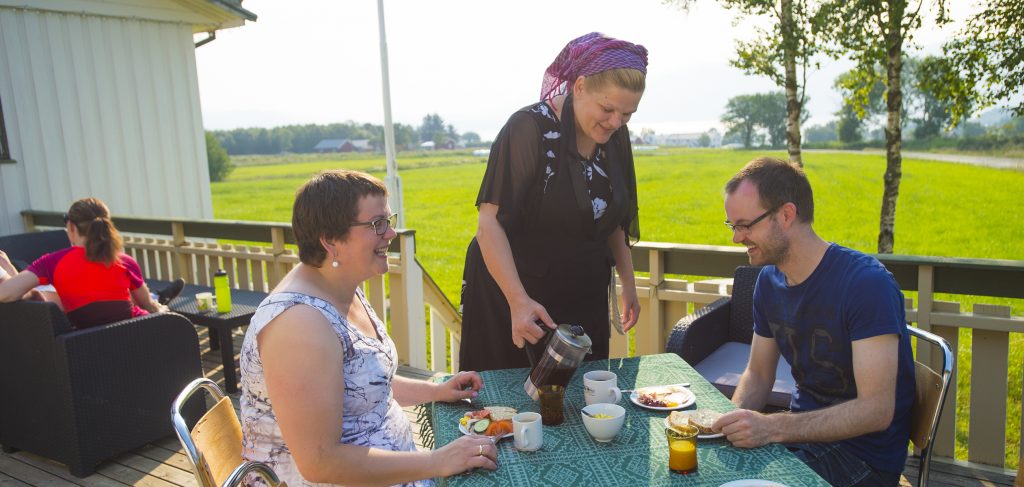 Lekamøya eatery/restaurant
Lekamøya Restaurant is a cafe / restaurant / catering offering local and traditional dishes. Welcome into a distinctive and homely environment. Free wireless internet for our guests. Bike rental is available.